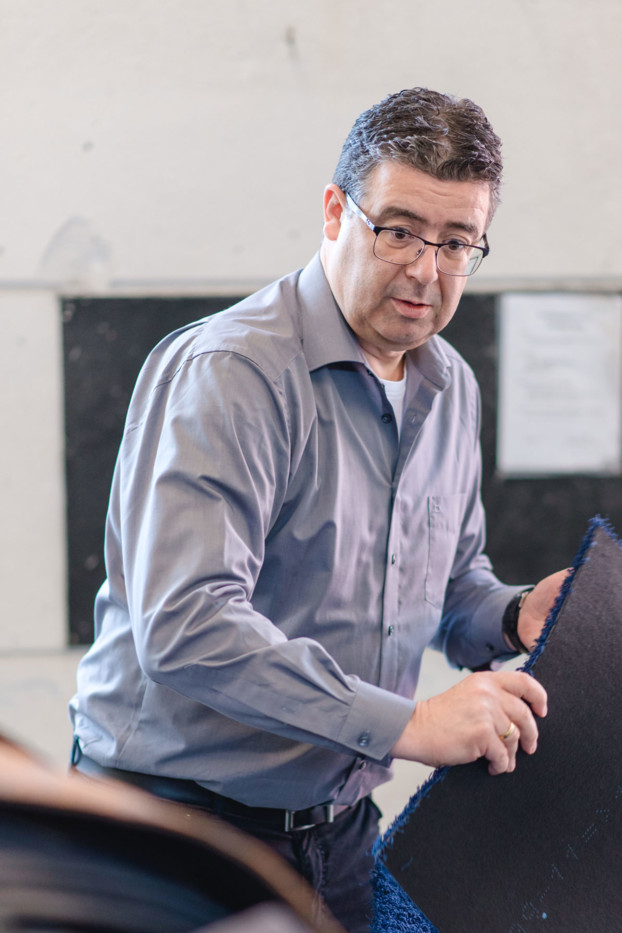 The innovative tufting technologies open up new impressive possibilities for design.
Heiko Kühnen – Production Manager
PLACES OF ORIGIN – Green visions become lived reality
ARCTIC, CANYON, DUNE, FOREST, FUSION, NEWCON and XPOSIVE – all seven qualities of the technologically advanced PLACES OF ORIGIN collection gain even more ground with new radiance. Good for healthy living and working environments as well as for the environment and climate. Ideal for your sustainable, ecological projects with future potential. Made of 100% recycled ECONYL® yarn and featuring the innovative WELLTEX® tile backing, the new generation of regenerable Acoustic Tiles will inspire you with its technical advancements as well as an independent design language and haptic three-dimensional structures.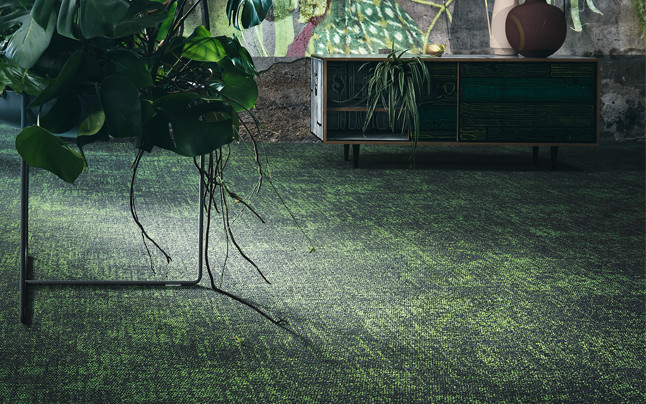 A tribute to humans and nature – and to the senses
Seven carpet designs in exclusive colors. Inspired by natural and urban formations and structures, the PLACES OF ORIGIN collection presents itself. The products are based on a lively patchwork design that playfully shows all the technical possibilities that shape the independent characteristic: high-low structures in tuft-embossed cut-loop technique – loop and velour mixed together. Depending on the color, the relief surfaces take on a different appearance.
Designed for 100% recycling. The acoustic tile is both sustainable and healthy.
Made of 100% recycled yarn, all seven designs in the PLACES OF ORIGIN collection are extremely durable and hard-wearing, and have an excellent eco-balance. OBJECT CARPET thus once again meets the demand for sustainable, ecological, and economical solutions. All qualities in the collection are made of ECONYL® by Aquafil, the first 100% recycled polyamide. The ECONYL® regeneration system also reduces the greenhouse effect by up to 80% compared with petroleum-based materials The recycled yarn scores high with maximum durability and longevity – even in high-traffic areas – and can be completely reprocessed into new products after use without any loss of quality. Less is more!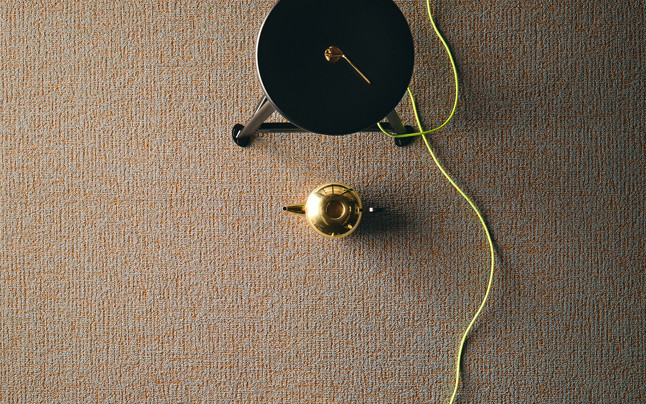 WELLTEX® - for a healthy indoor climate
The back construction of the acoustic tiles – made primarily of recycled PET – is free of PVC and bitumen. Free from odors and harmful emissions. The "tile lightweight" thus makes an important contribution to a healthy indoor climate With a weight of around 2.5 kg/m², the acoustic tile is considerably lighter than conventional tiles. Less weight means fewer CO₂ emissions. More walking comfort and acoustic well-being! Thanks to the high-quality tufting technology, the acoustic tiles are exceptionally voluminous.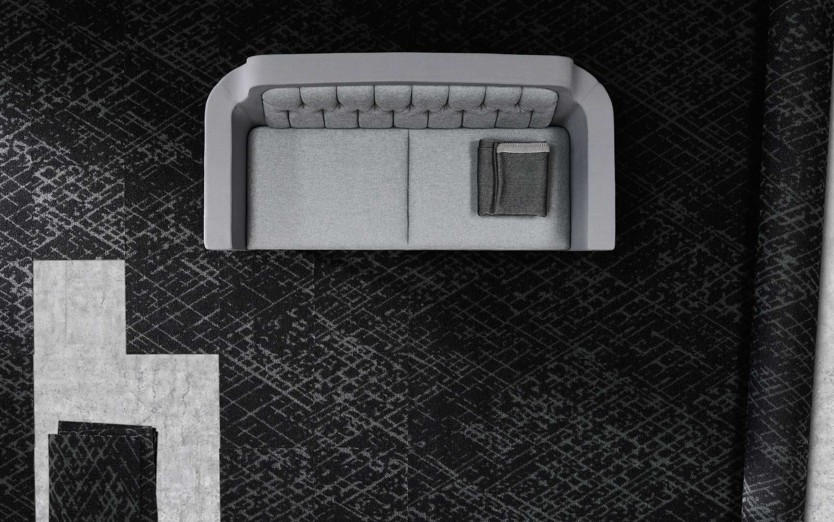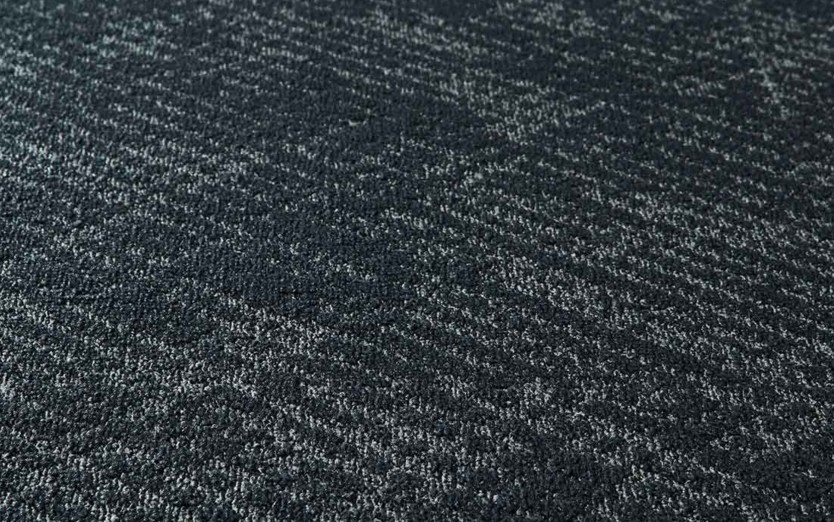 The special feature: PLACES OF ORIGIN combines the practical advantages of Acoustic Tiles with the aesthetics of broadloom. Thanks to the refined high-low structures, butt edges are less visible. The large-format, non-directional patterns create random formations with an organic and surprisingly coherent look when the 50x50 cm are laid. An overall picture with a wow effect! All seven qualities are available as standard Acoustic Tiles from stock - they are also available as broadloom. The broadloom is associated with a delivery time.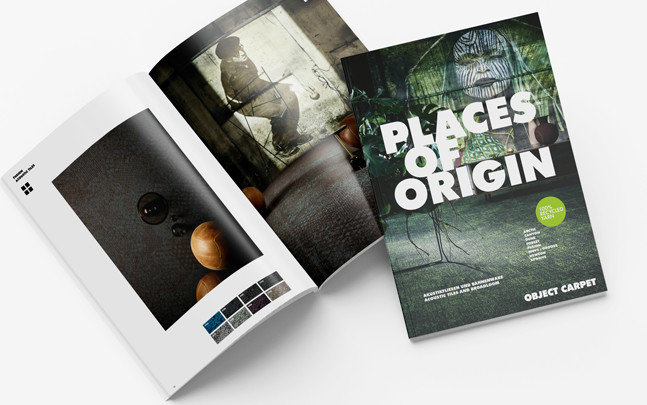 More information and inspiration about the PLACES OF ORIGIN collection
Seven qualities
Health and environment
Technical information