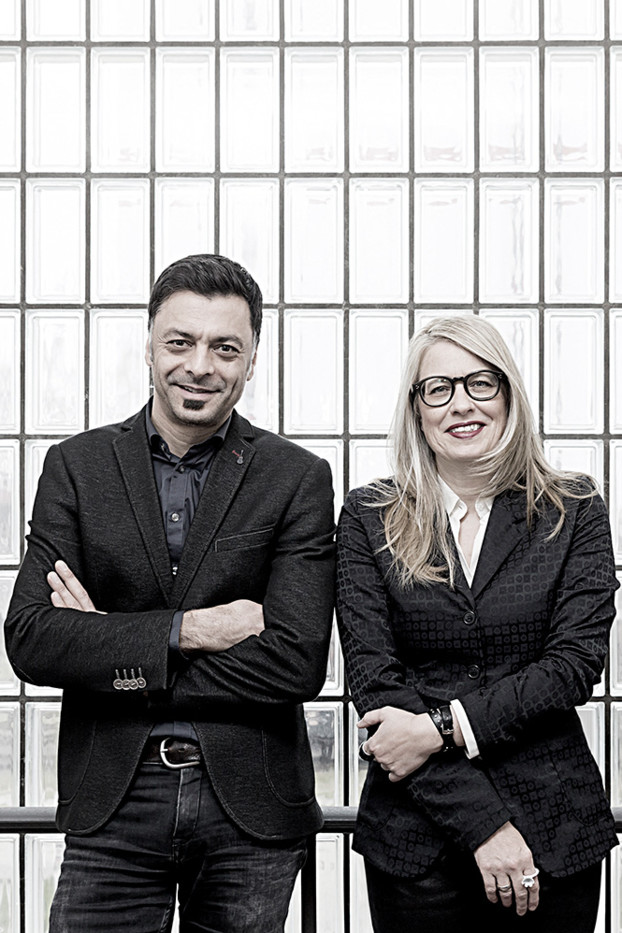 The textile flooring of the future is paper-thin, extremely resilient, environmentally friendly and incredibly beautiful
Kathrin and Mark Patel
A new generation of tiles
FREESTILE is a SL tile of the next generation presented by OBJECT CARPET. Thanks to an innovative and exceptionally flat weaving technique, the new carpet tile exhibits a modern, modest and extremely hard surface while maintaining the benefits of carpet flooring in terms of health and walking comfort.
This is because the FREESTILE collection is not only as durable and modest as hard floors, but also ensures the proven advantages of a textile woven surface. This includes not least the improvement of room acoustics – up to 20% compared to other hard floors. Moreover, a very high level of walking comfort makes the textile floor a popular interior solution.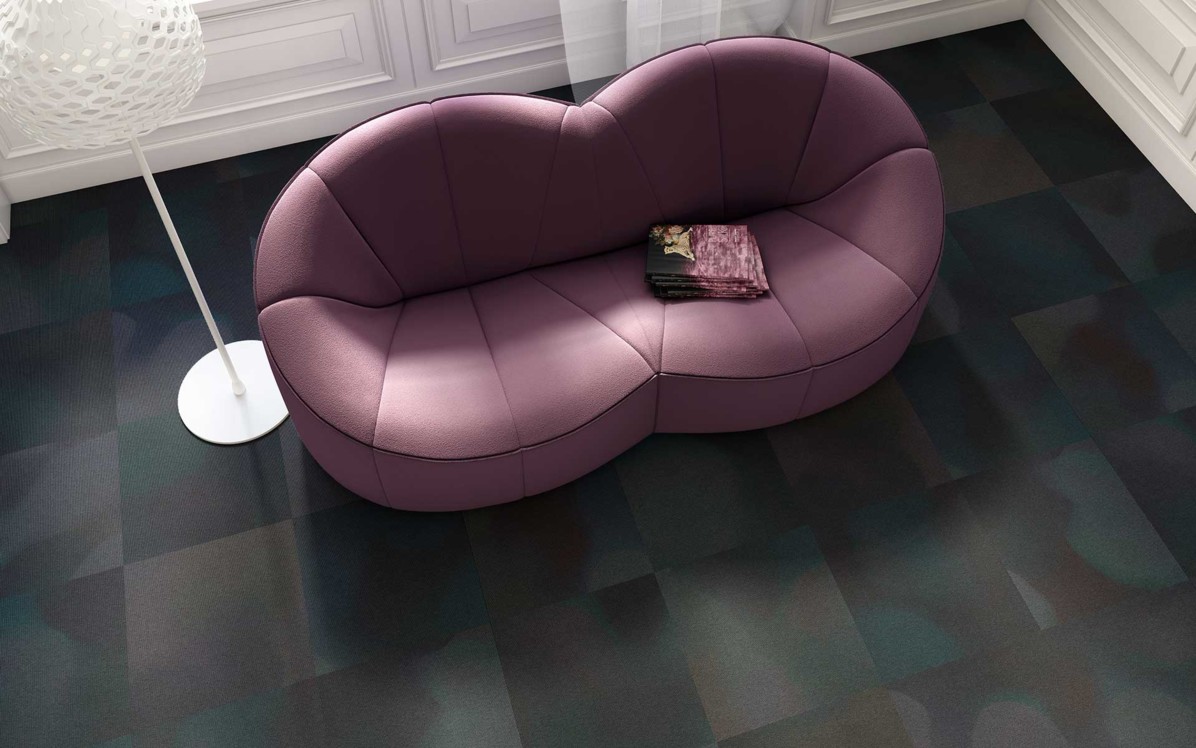 Amazingly harmonious
16 intelligent designs, each in 4 hues, open exciting possibilities for interior designers. For designers Kathrin and Mark Patel, historical cultural cities were a source of inspiration. From Antwerp to Tokyo via Marrakech and back.
And what is the trick here? Cutting the large-scale designs into individual 50 x 50 cm tiles and the subsequent free merging of the tiles results in an always new overall picture that plays with the established visual conventions. The exceptional colour intensity of this material is created by a unique printing technology on a newly developed woven structure. The tiles laid freely and without repeating pattern create such a multi-dimensional character that underlines the unique nature of the design. The effect is breathtaking, unique and individual – since the variety of combinations is unlimited and no floor is similar to the other.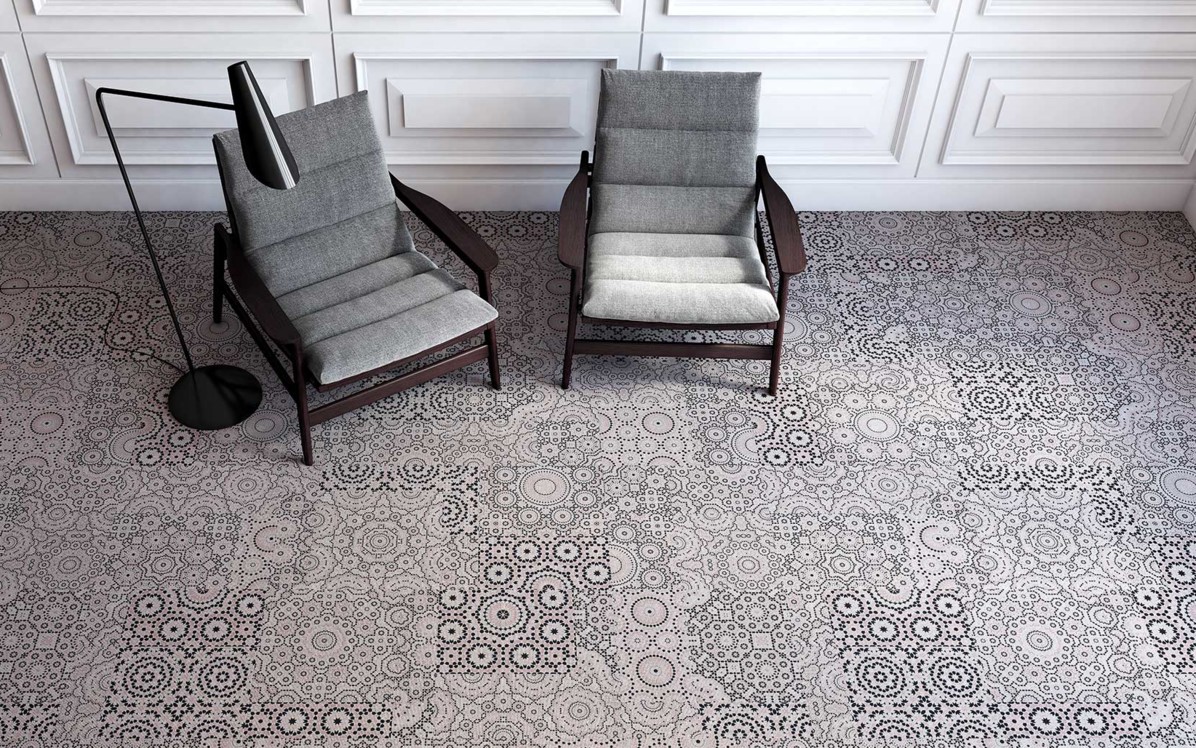 The new generation already won 9 national and international awards for their outstanding performance:
unique through the free arrangement of tiles without pattern repeating
Each floor surface becomes a unique object
brilliant colours through a newly developed digital printing process
innovative, extremely durable web structure
particularly suitable for highly frequented areas
easy to clean and low inflammability
luxurious, finely structured surfaces
uniquely thin and flexible in its ease of laying
can be combines with the

WEB FLEX

collection
free of PVC and bitumen
suitable for allergies (tested and certified by TÜV)
reduction of the fine dust content (GUI certificate)
low emission (tested and certified by the DIBT)
low odour (GUT tested and certified)
improvement in the room acoustics and reduction of footfall noise
fibre material from 100 % PET (100% recyclable)
newly developed digital printing without the use of water and a drying process
simple laying without fixed gluing
luxurious walking comfort through integrated comfort underlay
suitable for DGNB and LEED certified buildings
With FREESTILE, an new secure and environmentally friendly solution is created both for residential and commercial buildings. 100 per cent PET. 100 per cent recyclable and 100 per cent unexpected.
Collection catalogue (download)