Wall-to-wall carpet | Forum
FORUM Structured Loop
The extraordinary loop quality impresses with geometric structural effects, characterized by very small yarn loops. The brilliant game with billowed and twisted yarn gives the flooring very special dynamics. Despite its innovative optics, the vivid loop has an even surface which underlines a noble atmosphere. Made from 100% recycled ECONYL® yarn, this textile flooring is extremely sturdy and longliving and has an excellent ecological assessment.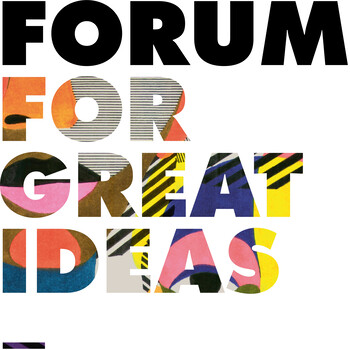 Ordering of Samples & Texture files
5
Wearability EN 1307 (commercial high)
The wearability is determined on the basis of density, hardness, flammability as well as acoustic and thermal properties. Depending on the wearability, floor coverings are divided into strains classes that provide information on possible fields of application.
M
Comfort class EN 1307 (LC2)
The comfort value of textile floorings is calculated according to the European norms on the basis of parameters (weight or thickness of the pile material used as well as the number of nubs or loops). A higher LC value (= Luxury Class) means a higher comfort value. The more crowns the symbol shows, the more luxurious the textile flooring is.
s
Suitability for chair castors (intensive usage)
Textile floor coverings are extremely strained when using office chairs. Only extremely robust textile floor coverings are suitable for the use of chair castors. Due to varying levels of strain, a distinction is made between the use in the private sector (symbol: chair castor and house) and the use in the object area (symbol: chair castor).
q
Rated sound absorption coefficient aw
The sound absorption coefficient was determined in accordance with ISO 354 and indicates how large the absorbed portion of the total incident sound is.
K
Light fastness ISO 105-B02
The symbol indicates that the textile floor covering meets the basic requirements for light fastness (>=5, for pastel shades >=4) in accordance with the test method EN ISO 105-B02.
r
Footstep absorption improvement coefficient ISO 140-8 DLW
The footstep absorption improvement was determined according to ISO 140-8 DLW. Basically, all textile floor coverings have excellent sound and footfall absorption properties.
r
Flammability EN 13 501 – 1 (BFL-S1)
The European standard defines uniform classes from A (non-flammable, not for carpets) to F (highly flammable) for the fire behavior of building materials. Contract areas often require the classes Cfl and Bfl (fl = flooring). The fire classes B, C and D are divided into classes s1 and s2. A product in the same fire class performs better with s1, since the smoke development is lower here than in s2.
7
Thermal permeability ISO 8302
If a textile floor covering is laid on a floor heating, its thermal permeability should be as small as possible. Usually, the value should be less than 0.17m²K / W. The symbol indicates that the textile floor covering can be used in combination with an underfloor heating.
%
Surface resistivity ISO/DIS 10965 ROT
Particularly contract areas often place higher demands on the electrical behavior of floor coverings. Textile floor coverings are considered to be electrostatically dissipative if the surface resistivity is ≤ 109Ω.
3
Skid resistance
According to EN 14041, floor coverings must comply with certain safety aspects, including the slip resistance. To be equipped with the DS symbol, the textile floor covering must have a dynamic coefficient of frictional resistance of >0.3 in a dry and unpolluted condition.
b
Electrostatic loading EN 1815
Particularly contract areas often place higher demands on the electrical behavior of floor coverings, e.g. in computer rooms. The symbol indicates whether the textile floor covering is conductive.
Certificates
Blue Angel
All OBJECT CARPET products bear the label "Blue Angel" of the German Federal Environmental Agency and are proven to protect environment and health. The strict label is awarded by an independent jury and considers the whole life cycle of a product. Thereby the criteria extend considerably the legally defined standard.
GUT Certificate
Since 1992, OBJECT CARPET has been a member of the Community of Environmentally-Friendly Carpets (GUT), whose aim is to take appropriate measures to ensure zero-emission carpets during the production process, as well as an emission-free final product. In order to achieve this objective, the GuT association examines the manufacturing process and our products through independent testing institutes.
Tested by TÜV
All OBJECT CARPET floorings are made of allergenic-controlled material, voluntarily TÜVtested and certified as "suitable for people suffering from allergies".
CRI – Green Label Plus
All products of OBJECT CARPET are awarded with the CRI Green Label Plus certificate. This means that the tested floorings belong to the textile flooring class of the lowest VOC emissions available on the market and fulfil the requirements for their use in buildings certified as Green Label Plus and LEED. Thence it has been proven that all carpet qualities significantly improve the indoor air quality.
Member of the DGNB
OBJECT CARPET is a member of the German Society for Sustainable Building. The goal of this association is to promote sustainable and economically efficient construction. All OBJECT CARPET products meet the requirements for use in the LEED and DGNB certified buildings and thus contribute to achieving the legal standards for environmentallyfriendly, resource-conserving and sustainable construction.
French VOC-label
All OBJECT CARPET products belong to group A+ in accordance with the French classifications of emission products.
Suitable for
Hotel
Living
Office
Public
Shop
STAR AWARD 2021
Im diesjährigen Star Award des Branchenmagazin Tophotel konnte OBJECT Carpet in der Kategorie "Ausstattung und Design" mit der Designwelt FORUM FOR GREAT IDEAS den zweiten Rang erreichen. Der Star Award zeichnet Produkte und Leistungen der Hotelzulieferindustrie aus. Innerhalb dessen wurden 33 Produkte in zwölf Kategorien nominiert. Die Entscheidung über Gold, Silber und Bronze fiel dabei durch eine Leserwahl.
Focus Open 2020
Das Design Center lobt jährlich weltweit den Internationalen Designpreis Baden-Württemberg Focus Open aus. Die Designwelt FORUM FOR GREAT IDEAS - ein Konzept zur individuellen Bodengestalten ohne Limits - konnte sich im internationalen Umfeld durchsetzen und wurde mit einem FOCUS SPECIAL MENTION ausgezeichnet.
Red Dot Award 2020
The new, creative design concept FORUM FOR GREAT IDEAS received the Red Dot Award: Product Design 2020 The fact that FORUM by OBJECT CARPET convinced the jury of the largest and most important design competition and emerged as the winner is further proof of the high design quality of the new creative concept.