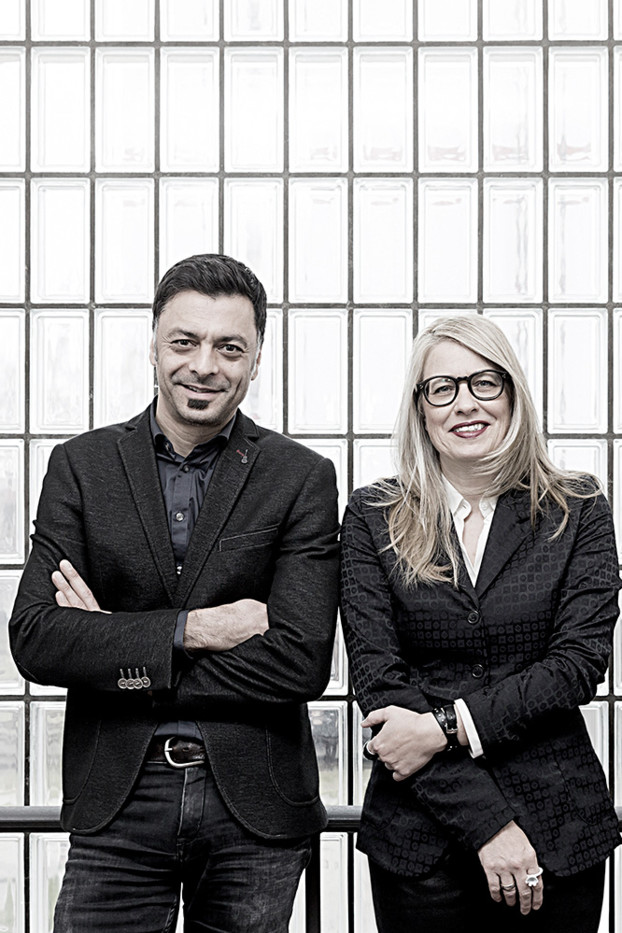 RUGXSTYLE: impressive design and functionality – and innovative in sustainability
Kathrin and Mark Patel
An excitingly revamped take on our FREESTILE line
Surprises often occur when – and where – you're least expecting them. Though basing carpet on a revised take on our highly successful (due to high demand) FREESTIlE Collection may seem like an obvious step, making a product whose design and functionality are unique wasn't at all obvious at first glance. The Freestile Collection meets Object Carpet's high standards, thanks to the outstanding work done by our designers Kathrin and Mark Patel – who've created a carpet that has an identity all its own.
Round or square: as a leading individual piece or in pioneering combination. RUGSTYLE is a compellingly appealing product, particularly from a visual standpoint. Six different, characterful designs, each in two colours and available in three sizes:
rectangular: 200 x 300 cm
rectangular: 180 x 250 cm
round: diameter 200 cm
Soft look – robust floor covering
RUGSTYLE is all about polar opposites that necessitate a new point of view: a soft look on one hand, a robust floor covering on the other. Each pair of rugs creates contrasts between either dark versus light nuances, or in terms of their colour schemes. Round and angular rugs form opposites as well. What's the upshot of all this? Design opportunities that stoke the imagination. Individually placed RUGSTYLE carpets become eye-catchers. Combining them with each other or their interaction with other OBJECT CARPET qualities allows division of rooms into zones and areas. Such zones are especially important in shops, hotels or large offices: they create aesthetic relations and have a positive effect on room atmosphere.
Tremendous properties
The extremely flat high-tech fabric scores points not only with its artful elegance, but also with high comfort values:
free of PVC and bitumen
suitable for allergies (tested and certified by TÜV)
reduction of the fine dust content (GUI certificate)
low odour (GUT tested and certified)
improvement in the room acoustics and reduction of footfall noise
fibre material from 100 % PET (100% recyclable)
newly developed digital printing without the use of water and a drying process
luxurious walking comfort through integrated comfort underlay
suitable for DGNB and LEED certified buildings
Its special structure ensures that its improved acoustic properties remain stable for many years. The high density and the thermo-fixing of the backing coating provide longevity and ensure that the carpet is ideally suitable for strongly frequented building areas.
Collection catalogue (download)