Overview
Carbon-neutral – for a world that's fit for the future
For the past decade, Dusseldorf has been the site of an awards ceremony gala for the renowned German Sustainability Prize. On each such occasion, 1,200 invited guests from the business and R&D domains socialize on OBJECT CARPET's red carpet, along with prominent athletes, actors and models.
But the arresting red at the entrance is far more than just a stylish catwalk decor, for it also makes a significant contribution to the ecofriendliness of the event. The carpet, a product from the Greencard Collection, is made of 100% recycled yarn and was manufactured specially for this occasion using a sustainable production process.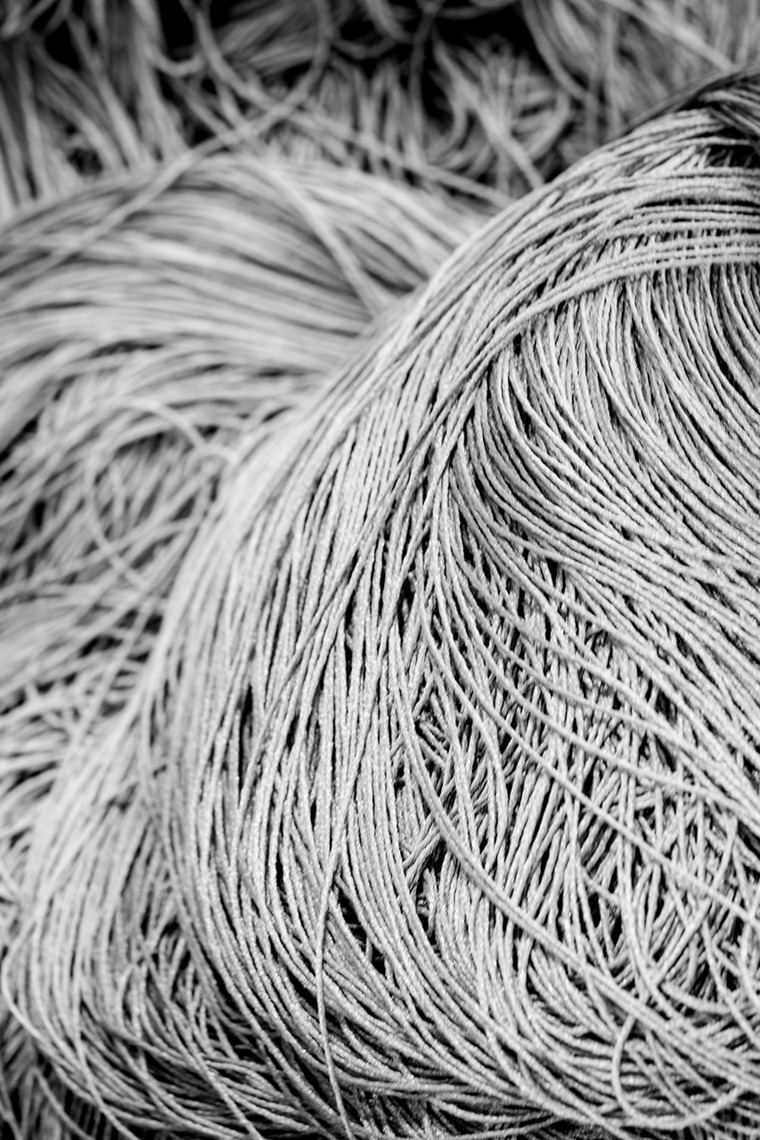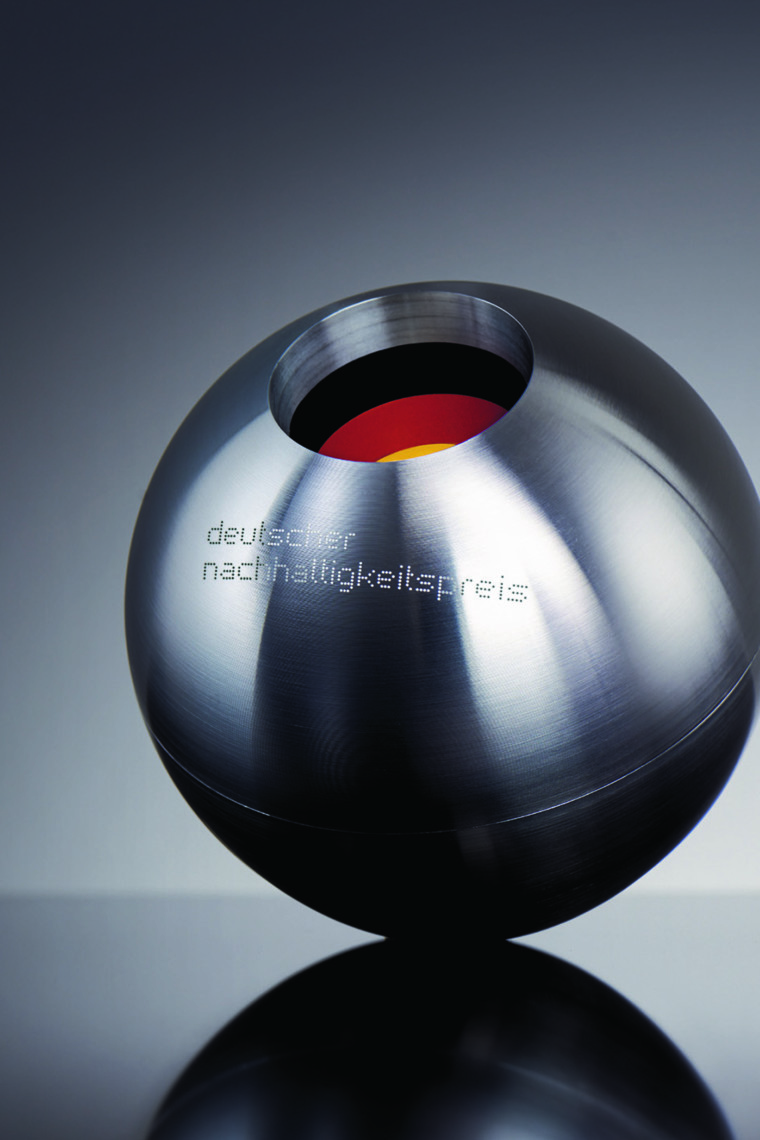 The Dusseldorf-based sustainability-prize foundation known as Stiftung Deutscher Nachhaltigkeitspreis e.V. awards prizes to companies whose products and services do a particularly good job of meeting ecological and social challenges. The awards ceremony is Germany's greenest gala, and both the year-round production phase and the event itself adhere to the principles of sustainability. Thus since 2015 OBJECT CARPET has been supporting this initiative with a red carpet that was developed in accordance with the specifications of the German Sustainability Prize organization.
Sustainability is a subject that is vitally important to individuals and companies in all sectors and industries. This also applies to OBJECT CARPET. The company has been making interior carpet in Germany for over four decades, and has never compromised when it comes to the quality of its products. Sustainability has long been a given for OBJECT CARPET. "Meticulous stewardship of natural resources in the interest of protecting nature is an integral part of our corporate responsibility," says OBJECT CARPET CEO Daniel Butz.
"Consistently avoiding environmental pollution is always about compensating."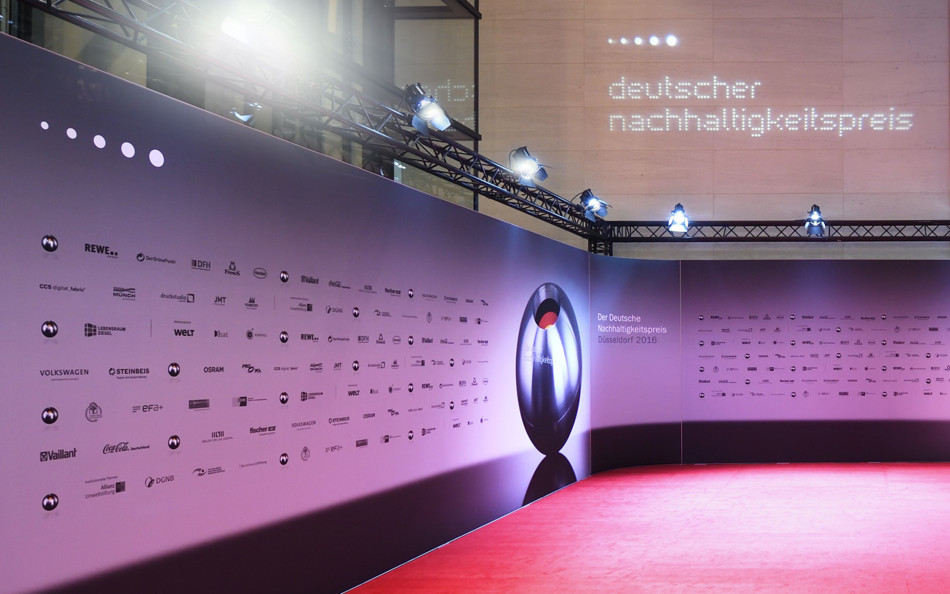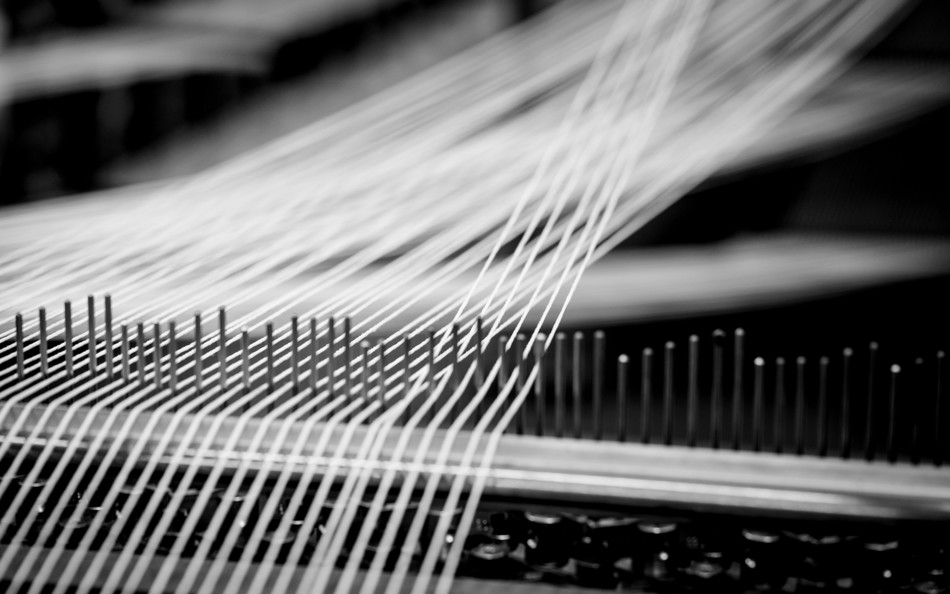 Thus for example, the red carpet that OBJECT CARPET made for the award ceremony consists of 100% Aquafil Econyl® yarn – which is in turn made exclusively from regenerated materials. Aquafil (which was awarded the 2014 German Sustainability Prize in the resource use category) uses 100% recycled polyamide for its yarn, and this in turn greatly reduces the yarn's environmental impact. For this yarn, the company recycles (among other elements) used fishing nets, which would otherwise end up in landfill or would pollute the ocean. It is estimated that fishing nets floating abandoned in the world's oceans account for 10% (640,000 tons) of total ocean waste (source: UNEP). What's more, the Econyl® production process uses 15% less water than it takes to make conventional yarn, and reduces carbon emissions by 85%. The company also collects, sorts and returns to the goods cycle 100% of all raw-materials residues generated by the manufacturing process.
And that's not all. The carpet that was used at the awards event (Nyltecc 700) is exceptionally comfortable to walk on – a major achievement, what with the extremely hard floors at the awards ceremony venue. Thus OBJECT CARPET and Aquafil together have made a valuable contribution to keeping Germany's greenest gala event green – and bring us a step closer to a world that's fit for the future.