OBJECT CARPET and TOUCAN-T unite
"We keep growing!"
So also now and today. By merging with TOUCAN-T under the OBJECT CARPET brand, we are positioning ourselves even more strongly and investing in a successful future. Companies are facing huge challenges: rapid digitalization and internationalization as well as new working environments, health and resource protection demand new ways of thinking and solutions. In manufacturing, in sales, in product development as well as around service and customer contact. Areas in which OBJECT CARPET has been one of the pacesetters for many years. For this reason, we are repositioning ourselves: From March 2021, there will be a new, joint company in which the products and collections of the current sister company TOUCAN-T, based in Krefeld, will be incorporated into the OBJECT CARPET brand.
Steadily on the green path
Numerous synergy effects support this step: "It is our vision to lastingly transform our market. Thereby, we continue to expand our leading role in sustainable, healthy designer carpeting paired with a 360° customer service under the motto "The best Carpet in the World". We want to keep improving on our strengths, and everyone will be focusing on their core competences," highlights CEO Daniel Butz, consistently preparing the ground for expansion. "In the next years, we will continue to make various investments and take an even stronger stand for the green path, perfect customer service and modern logistics", says Butz.
Merging forces for innovation
As an independent enterprise, TOUCAN-T is very well established with its own brand presence, sales team, and individual collections, as well as its Krefeld-based manufacturing. Where currently, both enterprises largely still work separately on their products, projects, and processes, this will be done conjointly and hand in hand from March 2021 onwards. From now on, forces will be combined and rigorously synchronized. "Due to the enormous popularity, power and standing of the brand, we decided to continue with the stand-alone brand of OBJECT CARPET", explains marketing director Martin Böhringer. In the first three months, the collections of both enterprises will be distributed together. By summer 2021, the best of both worlds will be incorporated into a joint collection which is marketed exclusively under the brand OBJECT CARPET.
Investments in logistics and IT-processes
It is planned, for example, to erect a new transparent factory building equipped with a showroom and an academy analogous to the OBJECT CAMPUS in Denkendorf. This way, customers, representatives of the press and other interested parties can experience the OBJECT CARPET cosmos at close quarters. Simultaneously, the setup of an innovative production plant for 100% recyclable products is on the agenda in Krefeld. Therefore, capacities are significantly extended by an optimisation of the RUGX-production. "We want to establish an even stronger international footprint. For this purpose, we need to focus on our core competences and re-structure our processes", emphasises Oliver Loskant, general manager at TOUCAN-T. Hence, a new CRM-system for an even better networking with our customers will be implemented in as early as March to guarantee a comprehensive customer service.
Four pillars for a strong community
These extensive modifications are also reflected in the structure of management. From now on, four pillars form the new executive level of management: Daniel Butz as general manager of sales and marketing, Oliver Loskant as general manager of inhouse consulting, Lars Engelke as general manager of product and manufacturing, and Marc Kaminski as general manager of sales, IT, and finances. In so doing, it is warranted that all departments can grow on eye level and an optimal internal and external communication will be taking place.
Fit for the future
From March onwards, the launch of the joint organisation and its bundled sales of the OBJECT CARPET and TOUCAN-T collections is on the agenda. Under the motto: "One Team. One Carpet. We are one.", the brand OBJECT CARPET plans to further sharpen its positioning on the market, increase its international market penetration and meet customer requirements even better. By the merging of strengths of two vital and strong enterprises, the economic clout is once more bound to increase measurably. Short distances, state-of-the-art IT systems as well as centres of competence and innovation ensure a swift response to market developments, even more innovations and a targeted customer approach. Thereby, OBJECT CARPET sets the course for a successful future.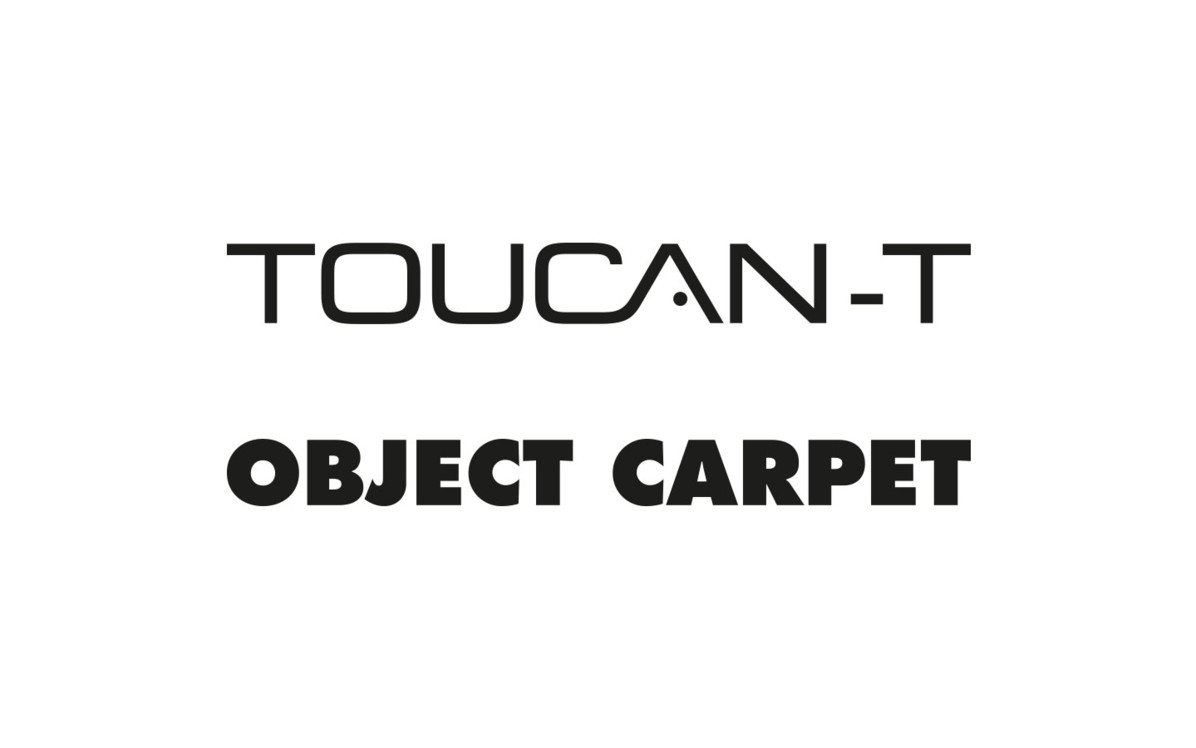 Martin Böhringer
Marketing Director
martin.boehringer@object-carpet.com