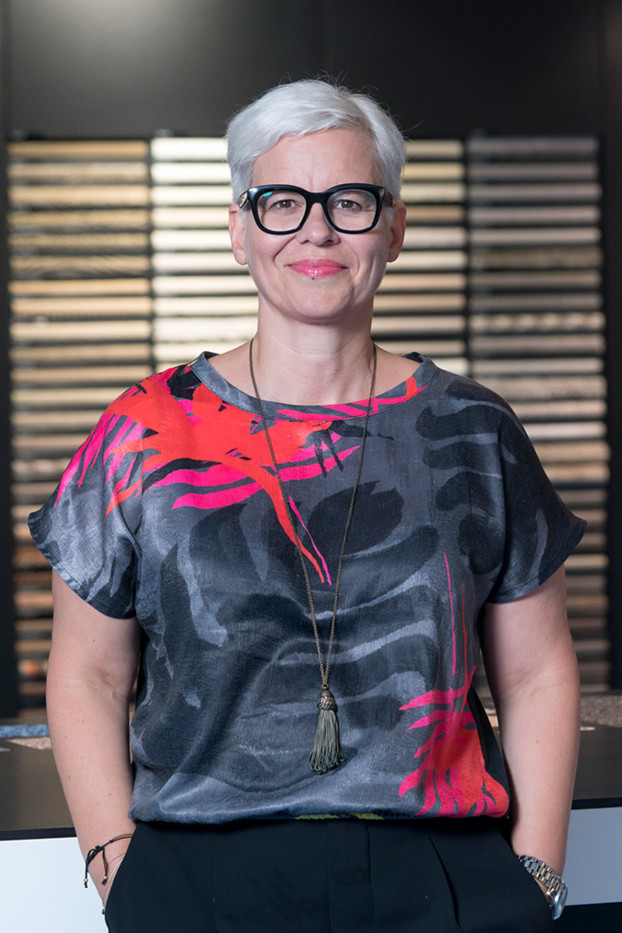 This collection was inspired by powerful elements of nature. Volcanoes and their violent eruptions, and lava flows seeking a path. Beach pebbles formed by the power of the sea.
Birgitt Winkler – Head of Product Management
Textile design elements for the highest standards in commercial buildings
In commercial buildings, it can be a particular challenge to unite excellent utility values with aesthetics and flexibility. WEB ART makes it possible. Thanks to designs inspired by the powerful elements of nature, Object Carpet meets your need for carpet of architectural quality.
The WEB ART collection consists of three very individual, lively and eye-catching designs – PEBBLE BEACH, LAVA and VULCANO. Noble in the statement of the materials, clearly in the appearance they unmistakably shape the room. The exclusive design coverings meet the highest demands in the contract sector, scoring points for best walking comfort and excellent acoustic values.
Expressive and pioneering
The new WEB ART collection also wins over the environmentally aware users. The long life cycle of our carpets is brought in line with new trends. Thus all products from this collection comply with the requirements on LEED and DGNB certification.